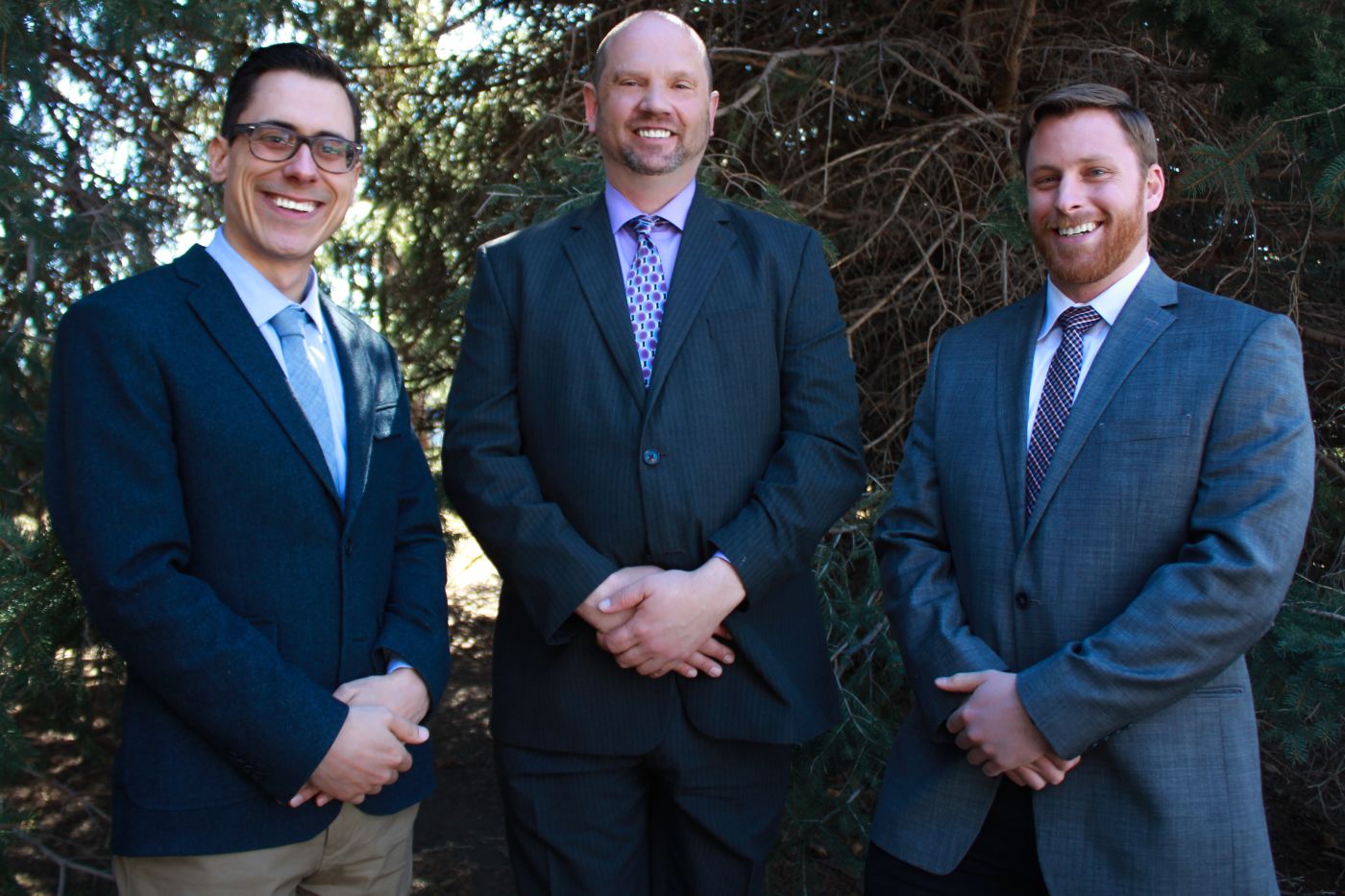 OUR INJURY ATTORNEYS WILL NOT BE SATISFIED UNTIL YOU ARE. OUR ENTIRE BUSINESS IS BUILT UPON OUR REPUTATION AND PROUD HISTORY OF SATISFIED CLIENTS.
We serve accident victims throughout Colorado - from Denver to the Western Slope and Boulder to Colorado Springs. We also represent injured victims and their families in Utah and Wyoming.
In most accident cases, especially those involving private car insurance, or a homeowner's liability policy, the amount of the damages you can recover is often limited by the negligent party's insurance coverage. In serious injury cases, that typically is not enough.
Some injury attorneys will be content to wait and collect compensation from the negligent party's insurer, up to that party's liability limit. They consider this a job well done. But this is lazy and in many cases, it means that the client misses out on additional compensation that he or she could have received.
Insurance companies will not go out of their way to let you know where additional coverage may be located. However, our creative and relentless lawyers will help maximize your recovery. Additional sources of compensation include victim's compensation funds, settlement funding, criminal restitution, and assistance with your medical bills or lost income.
Furthermore, we know that there is often insurance coverage under other policies. We've been successful in obtaining insurance coverage from resident relatives of both a negligent driver and the victim's resident relatives. We have also been able to stack insurance coverage from insurance policies issued to an injured victim and their own resident relatives, even though the relative's vehicle may not have been involved in the wreck (no, the victim's rates did not go up).
We work harder. We leave no stone un-turned. We will actively look to any other sources of compensation that might be available to meet the full range of your needs.
OUR FIRM
We serve clients on a pro-bono basis, if we don't recover for you, there is no attorney's fee. You will always meet with an attorney, not a paralegal or salesperson. We meet anywhere that is suitable for you, on evenings, weekends, or over the phone.
OUR WORK ETHIC
We pride ourselves on our ability to find alternative sources of compensation to cover your losses. To ensure you always know "we work for you", we provide our attorney's cell phone number for 24/7 legal access.
OUR KNOWLEDGE
We have comprehensive knowledge of the insurance industry that gives you extra leverage to resolve your damages claim on beneficial terms. We provide personalized and attentive services for all of our clients, helping them make the most educated decisions for their case.
Your legal questions will always be answered by a top Colorado injury attorney and your initial consultation will be with an experienced and licensed attorney, not a paralegal, law clerk, legal assistant, or "salesperson."
Here are some of our techniques for increasing the amount of your recovery in personal injury cases:
Assisting you in requesting restitution and making applications for crime victim compensation in drunk driving or hit-and-run accident cases

Finding additional defendants in a truck accident, car accident, motorcycle accident, or wrongful death cases

Providing free service on the property damage component of a car accident claim before litigation becomes necessary

Finding ways to access your own insurance for medical expenses and lost income after a serious injury

Negotiating with your health insurer to maximize health coverage and minimize their claims for reimbursement

Keeping your insurance company aware of your right to damages for bad faith settlement practices